Sympathy Arrangements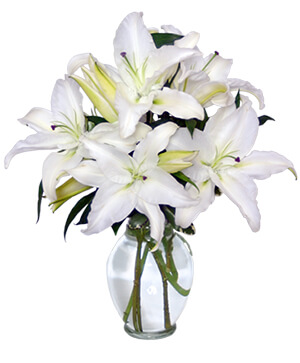 Casa Blanca Lilies
Arrangement
This pure white bouquet of Casa Blanca lilies makes an elegant statement as a perfect floral tribute, centerpiece or decorative arrangement. These lovely lilies also leave a soft fragrance in the air. Show loved ones that you care with fresh flowers from THE WILD BUNCH.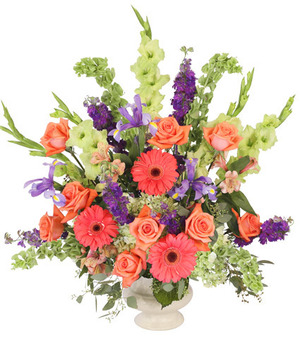 Bittersweet Evening
Funeral Flowers
Send joyous blooms in celebration of the life of a dear friend with the Bittersweet Evening funeral arrangement that is perfect for any funeral, memorial service, or wake. Vibrant Gerberas and roses surrounded by luscious hydrangeas and purple irises bring out the bright spirit of someone you will never forget.
A sympathy arrangement is the perfect way to say what you need without saying anything at all. Flowers uplift spirits and remind us of happier occasions. For sympathy arrangements or any type of funeral flowers in Kilmarnock VA, THE WILD BUNCH is here for you.